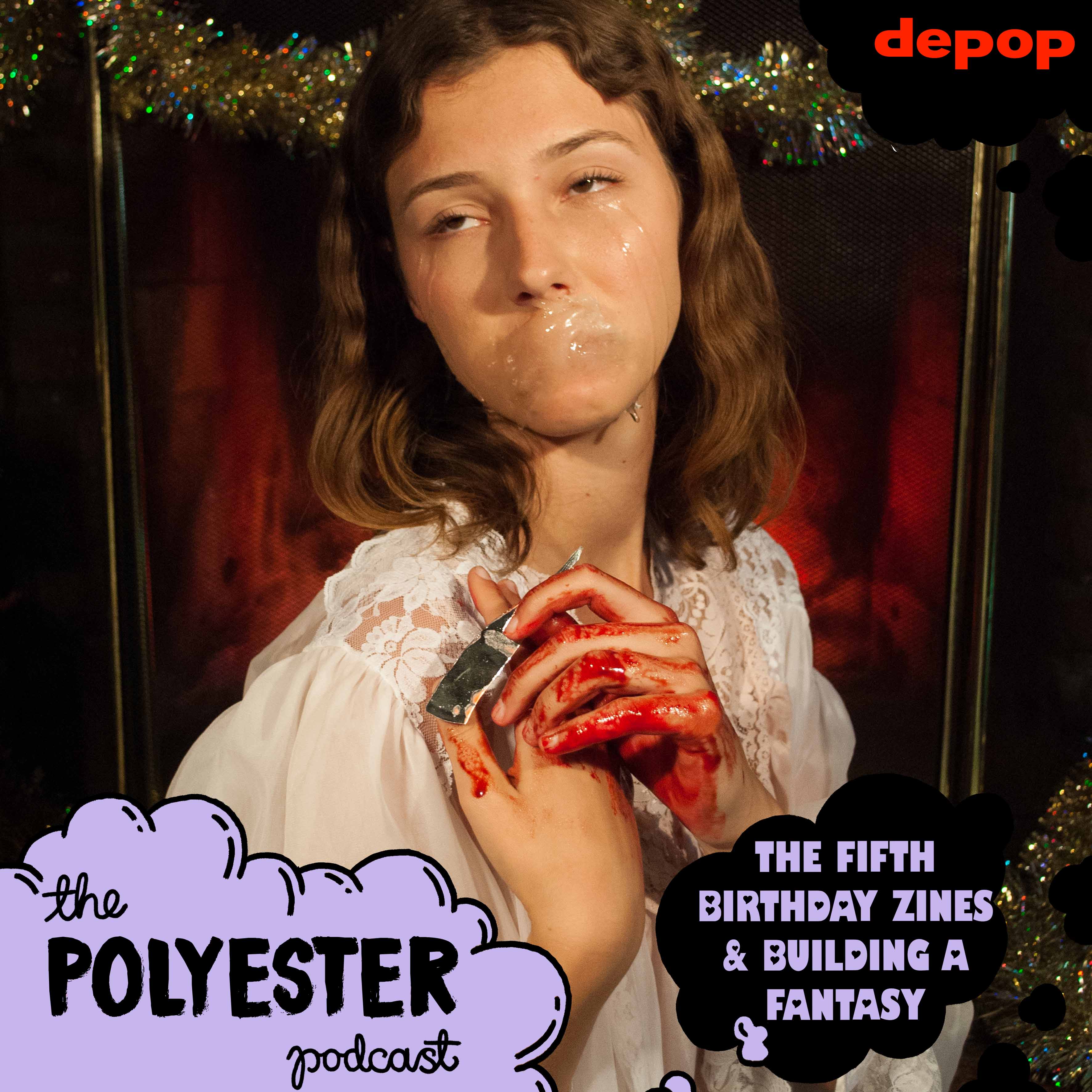 It's the season finale! And to wrap up season two Olivia is putting Ione in the hot seat as this weeks ask an expert to find out all about the four new Polyester zine's released to mark our fifth birthday. 
Discussing everything from five years of self publishing, to our decision to release four limited edition zines, to exploring beauty standards, masculinity, and reproductive justice, and why she's pulled back from a traditional publishing schedule. Ione will talking through each of the releases and reflecting on the last half a decade as an independent publication.
For our last obsessions section, we're talking to photographer Camille Mariet on her fascination with building other worlds and escaping into a fantasy of her own making. Chatting about how she uses the Uncanny Valley theory to represent the feminine experience, and how building our own worlds can be catharsis from our own sometimes grim realities. Camille talks us through her artistic process helps the L.A. based artist escape existential dread.
The Polyester Podcast is brought to you by Polyester's founding editor in chief Ione Gamble (@ionegamble), and co-hosted and produced by Olivia Graham. Thank you to our assistant Jemima Skala. This weeks artwork has been created by episode guest Camille Mariet. Season two of The Polyester podcast is supported by Depop. If you're interested in supporting season three, drop us an email at hello@polyesterzine.com.
Buy The Fifth Birthday Zines Here!
Polyester is a self published culture zine exploring intersectional URL feminism in the IRL world. Have faith in your own bad taste!
To keep up with Polyester zine, head to: polyesterzine.com, or @polyesterzine on all socials. 
#ThePolyesterPodcast